The Organ
Trinity College's magnificent mechanical-action Metzler organ is regarded as one of the finest instruments of its kind in the United Kingdom.
The original instrument was built by the famous 'Father' Smith in 1694 and 1706; the present organ was completed by the Swiss firm Metzler und Söhne in 1976 based on the Smith's surviving pipework and within its original cases. The 42-rank Metzler is remarkable for its meticulous craftsmanship and durability, rich but gentle resonance, and exquisite balance.
These pages contain further information about the Trinity College organ, current and former Organ Scholars, and a catalogue of commercially-issued recordings. You can also browse a directory of every performance of Bach's organ music given at Trinity in recent years, both by the Organ Scholars and visiting recitalists.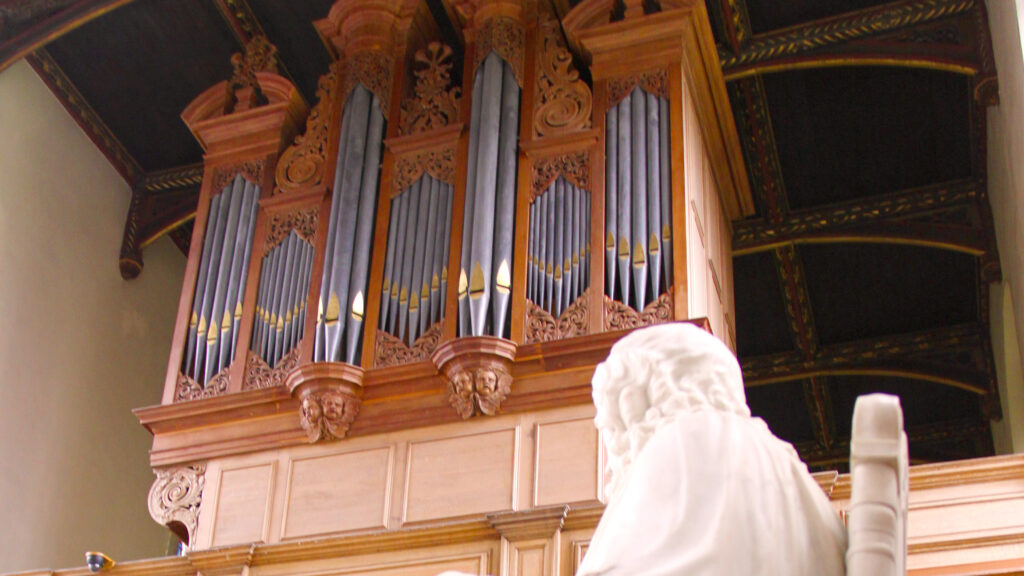 Further information