Beyond All Mortal Dreams - American Record Guide
> See recording details...
Over an hour's worth of American music recorded by a British choir and none of it was composed by Eric Whitacre or Morten Lauridsen!
The real story, though, is that this is a spiritually uplifting anthology of exquisite music crafted by American composers fully deserving of the attention bestowed on them by one of Great Britain's finest choirs. Maestro Layton is a master of shading and dynamic control, so there's always a sense of ebb and flow to the glowing harmonies that animate this music. He imparts an affecting lift to Ola Gjeilo's 'Sanctus', as the divided voices (as many as 12 parts) ascend in praise. Another moving ascension to the light occurs in Edwin Fissinger's Lux Aeterna as a pair of handsome solo voices depart the choral texture and begin drifting skyward. (Fissinger wrote this moving 8-minute motet in memory of a music student and his wife who were killed in an accident.)
Magic also comes from the music of Healey Willan, a Canadian of English ancestry whose songs fairly beg for a British choir to unearth their gentle harmonic delights. Willan's songs, by the way, contrast beautifully with the more homespun American quality of the Stephen Paulus set that follows. (Longfellow supplied the text for 'Day is Done'.) Snappy rhythms and ebullient feelings come rarely (if at all) in this program, but I doubt you'll be bored. When the music is this lovely and the singing this good, subtle variations are as compelling as they are plentiful.
Greenfield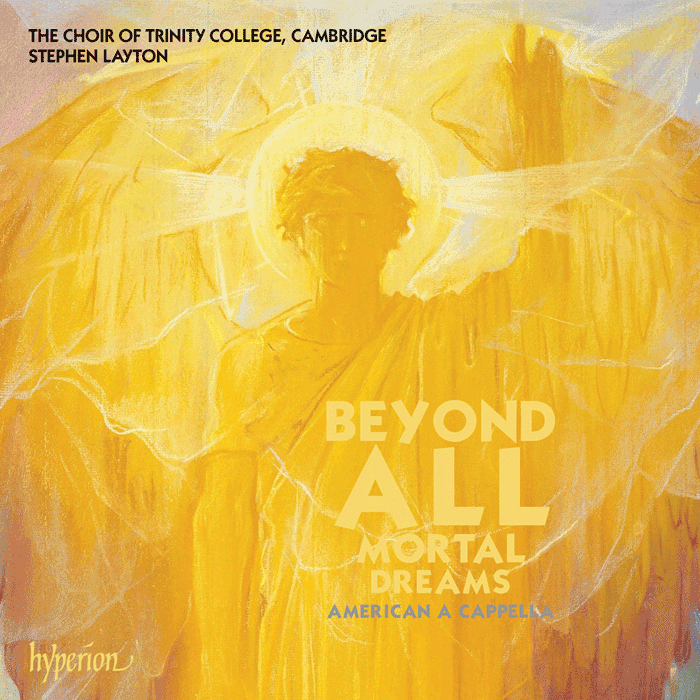 Hyperion Records CDA67832