Beyond All Mortal Dreams - Audiophile Audition
> See recording details...
This album is a dual celebration of sorts; American choral music coming into its own as a distinct and vibrant force particularly in the last couple of decades; and its emergence as a powerful voice on the British cultural scene as well. 20 years ago it would be difficult to imagine this choir recording this music; the great British tradition was reserved for the great English choral music, especially as concerns liturgical music. But now the other side of the pond is as comfortable and as idiomatic in all sorts of American music as Americans themselves, and choral music fits the white hot purity of the English cathedral sound – which has also undergone a great deal of change – as well as the most urban American professional choral ensemble.
Most of the pieces here were composed by composers under 60, and as a result we do have a distinct influence brought on by the minimalists originally, and more especially the influence of Part and Taverner. But that is only the seasoning on a very wide and non-provincial sauce. The music on this disc hails from all over the United States by composers with exceptionally diverse backgrounds. Each composer has a distinct and uniquely American voice, not hesitating to demonstrate knowledge and even reliance on the world choral scene in general and there is indeed a certain international flavor to this music. This should not be too surprising; nationalism in music is on the wane these days even though individual countries proudly produce a plethora of good composers. But the best of any region has characteristic sounds that integrate with the whole, making the music a rich blend of world influences with native spices added. It is impossible to be a composer in this day and age and not be aware of what is happening even in the remotest regions of the world. So the Americans here testify, and even the oldest music on this disc (by Healy Willan) has hints of this exposure.
There are too many fantastic tracks to even begin to highlight – this is one of the most superbly gathered choral collections I have ever heard, and the Choir of Trinity College Cambridge sings them all as if born natives – they are that good. Stephen Layton continues to add to his reputation as the foremost choral guru around, and Hyperion's typically excellent production puts the cap on an outstanding release.
Steve Ritter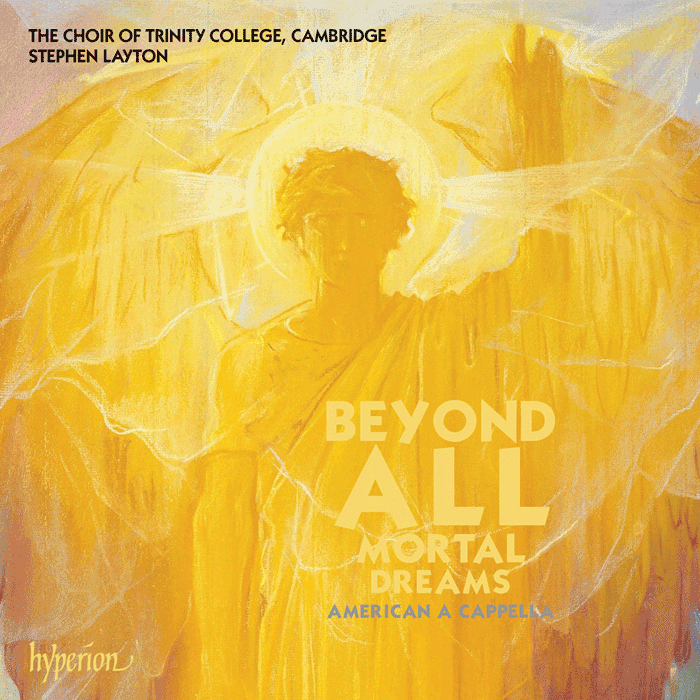 Hyperion Records CDA67832