David Briggs - Mass for Notre Dame - Gramophone
> See recording details...
Editor's Choice
These works give the lie to the old adage that the natural enemy of the Brits is the French (actually, I think that was in an old episode of Yes, Prime Minister). David Briggs is deeply influenced both by his native traditions and by the French school of choral composers. Yet the result is something unique and the Trinity College Choir are magnificent. A moving experience.
Review
David Briggs is an unashamed admirer of the school of 20th-century French organists/improvisers/composers and the influence of Dupré, Duruflé, Langlais and Messiaen is clearly evident in his music. Notable features are a sensuous harmonic language, intricate organ textures and richly layered vocal writing. The harmony may originate in keyboard improvising, but Briggs's skill as a choral composer enables the choir to inhabit this adventurous musical landscape. The result is a happy marriage between the modern French school of organ improvising and the British choral tradition nurtured by our cathedral and collegiate choirs.
The strongest musical influence comes from Pierre Cochereau, legendary organist of Paris's Notre-Dame Cathedral, and some of his improvisations (preserved through recordings) are woven into the musical tapestry of the Messe pour Notre-Dame. Briggs's Mass setting is one of the most colourful ever written, while his prayerful approach to the Magnificat and Nunc dimittis matches the emotional intensity of Howells's settings.
The Choir of Trinity College, Cambridge, sing superbly under the expert direction of Stephen Layton; wonderful quiet, melting legato phrases and passionate forte sections. The composer himself, playing the Gloucester Cathedral organ, provides impeccable accompaniments and stunning improvisations. I can confidently say that this recording is one of the finest CDs of sacred choral and organ music you'll ever hear. I'm not ashamed to say I had tears in my eyes; listeners who are churchgoers and non-believers alike will find this disc a profoundly moving experience.
Christopher Nickol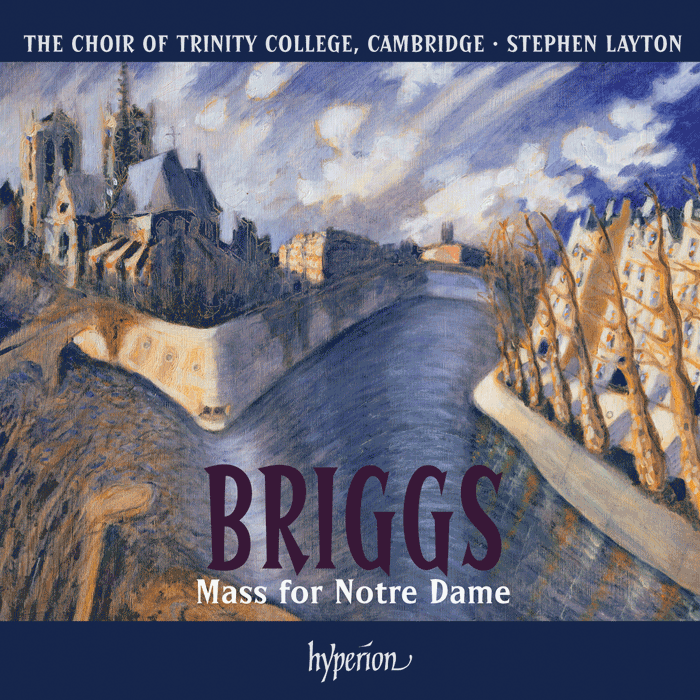 Hyperion Records CDA67808