Beyond All Mortal Dreams
> See recording details...
If this is a representative cross-section of unaccompanied American choral music since the Second World War, it shows a genre in which beauty of sound and an atmosphere of prayerfulness are the chief characteristics. With the exception of London-born Healy Willan, whose music here often sounds like animated Herbert Howells, these composers concentrate on little else, although few do it with such gorgeous results as New Yorker William Hawley. The intention seems to be to spend as much time as possible on a single chord, allowing choral voices to change around within it to create a luminous effect, and to project a voice – preferably an ethereally floating soprano (Margaret Walker does the job fantastically well in Edwin Fissinger's Lux aterna) – above the rich choral texture. Not so much minimalism as stasisism.
Steven Stucky gets a little excited at the start of his O sacrum convivium and it is here that we get our only real gesture towards something if not exactly atonal, then involving a certain tonal ambiguity. For my money the cleverest writing here comes from frank Ferko who, through recourse to rows of bare fifth, nicely hints at the archaic source of his chosen texts (the 12th-century Hildegard of Bingen) before imperceptibly drawing our ear into the opulent sound world of his multi-part writing, and then taking it on an intriguing journey that spends more of its time in mid-20th-century France than anywhere else.
Stephen Layton performs miracles in sustaining these long musical phrases and superficially innocuous sounds, holding our attention even when the music might seem to be going nowhere. His delicate balancing of the choral textures, not to mention the sumptuous sounds he draws from the splendid Trinity College choir, elevates a disc of music which, in other hands, might come across as merely pleasant. Layton transforms it into something intensely lovely.
Marc Rochester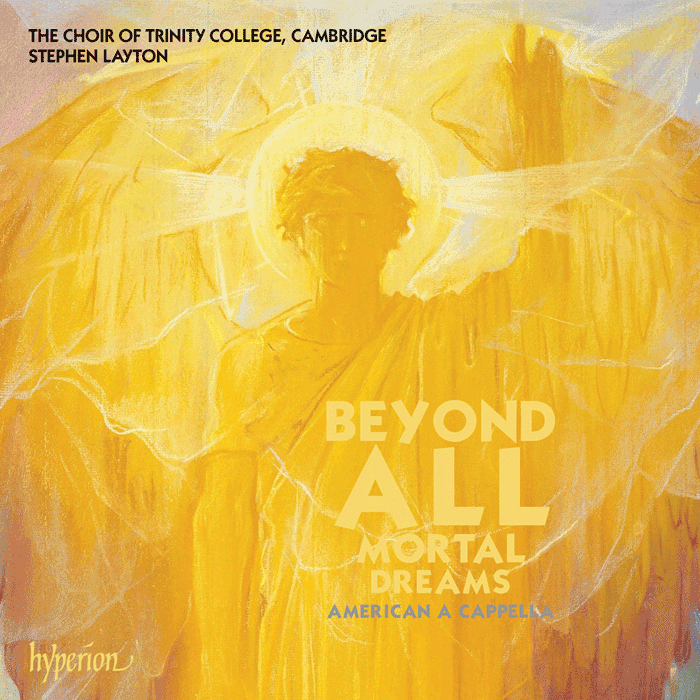 Hyperion Records CDA67832