Beyond All Mortal Dreams - mattnielsen.com
> See recording details...
When I first heard that Trinity College was putting out a recording of all American music I started salivating. I had the opportunity to hear them live on their home turf last year. Our study abroad group made a stop in Cambridge to listen to Trinity College sing evensong last spring. During that evensong, they sang two American works, one of which ended up on this recording. I was blown away by their sound and commitment to the literature. They're director, Stephan Layton has been doing amazing things with Polyphony and The Holst Singers, his work with Trinity has been fruitful as well.
It's rather unusual for an English choir to do an all American recording, but Layton has a track record of recording Lauridsen and Whitacre with Polyphony. You just don't see many other professional English choirs doing that very much. It's a rather brave move. Of course, as an American I really appreciate that.
The choice of repertoire is strong and was well thought out. Composers include Clausen, Stucky, Gjeilo, Ferko, Fissinger, Willan, Paulus and Hawley. All great choices, but there are some other composers that I think would have made this group even stronger: Where are Ives, Barber, Argento, & Larsen, just to name a few?
At the same time, Layton isn't presenting a "quintessential American" recording. My only thought is that Layton is trying to put out a different sort of "American" recording, but rather a "new America." In other words, no Ives, Copland, Barber, or Bernstein. That's fair enough, and with what he's laid out, it's a convincing case. I do think Argento and Larsen could have had a place in this recording however.
Beyond my little complaint it's a very compelling recording. The choice of Stucky's three motets "In Memoriam Thomas Tallis," is edgy and daring, and the execution is superb. The choice of Gjeilo's recent publications "Sanctus" and "Phoenix" were also great. These voluptuous movements from the mass are performed with great power and finesse.
One of the highlights of the entire disc for me is Ferko's Hildegard Triptych. These pieces were commissioned by one of America's finest choirs, The Dale Warland Singers, and have become one of Ferko's finest works. When you consider that it was for Dale Warland's choir you can understand why it's tremendously difficult. It's written for divided double choir, and involves some very difficult tasks for a singer. Having said that, it's incredibly rewarding, and Trinity pulls if off extremely well. You can tell that Layton takes some parts a bit faster (at least compared to Warland) so that his singers can maintain the sound better, but it works.
One piece I was hoping would be on here was Paulus' "Little Elegy." We heard them perform that piece last year before Paulus had it published. It was unbelievably beautiful and seemed like a perfect candidate for this recording. When we first heard it we wondered what it was. It soundedlike Paulus but we had never heard it. The sound of that just fill the hall of Trinity Chapel, and made the space ring with joy. That one little disappointment is subsided by the other wonderful Paulus pieces on the recording.
Near the end of the recording are two fantastic pieces by William Hawley: "Mosella" and "Te Vigilans Oculis." Short but ravishing. Hawley, in my opinion, is probably of of the most underrated American composer at least here in America. I'm glad that Layton decided to make these a part of this recording, it helped to round things off beautifully.
All in all, this is an excellent recording that I will be listening to non-stop for the next few months or so. It was definitely worth the wait.
Matt Nielsen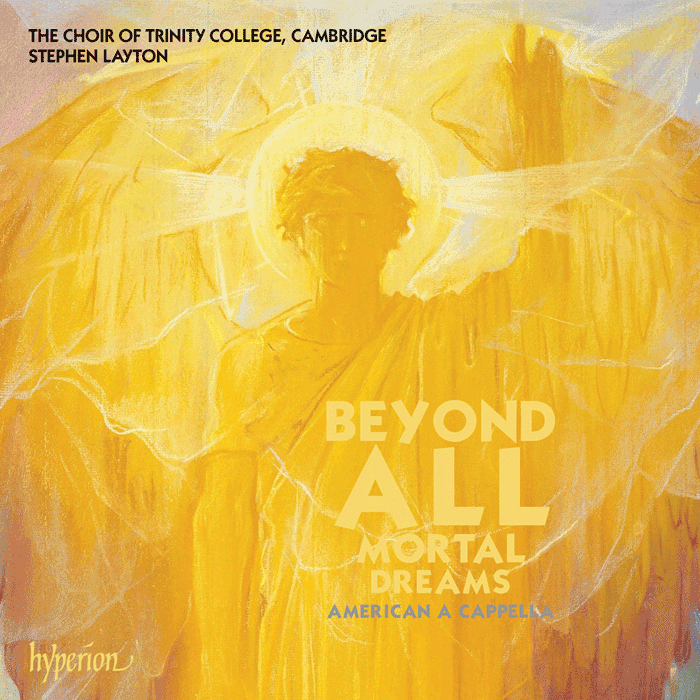 Hyperion Records CDA67832