Handel - Dettingen Te Deum - BBC Music Magazine
> See recording details...
By rights the Dettingen Te Deum ought to tick all the boxes for vintage Handel. Conceived to gild the thanksgiving service for victory over the French, setting conspicuously celebratory words, and revelling in the pomp and circumstance of triple trumpets and five-part choruses, how could Handel fail?
Received wisdom has it that he was not firing on all cylinders. Yet the impetus for the piece was no commission, it came from Handel himself, and listening to Stephen Layton's flair-ful recording you might conclude that the reverse is true. The score simply teems with incredible invention ranging from the enigmatic opening of 'To Thee all Angels', to the hallowed simplicity of the bars which precede a starkly literal 'last trump'. And when Handel reached the words 'Father of an Infinite Majesty' he can't resist highlighting them in grandiloquent marker pen. If anything he's over-engaged with the text, so that the music tries too hard, reluctant to leave any detour untrodden.
Layton fervently rethinks every detail. His tempos are faultless, the Academy of Ancient Music plays as though possessed, and Neal Davies's solos lend an authority complementing the more soft-grained soloists from within the choir (itself fresh-sounding and impeccably collegiate in every sense). A stylish Zadok and nimble Organ Concerto are welcome bonuses, but if you're still to be persuaded by the Dettingen, this is the performance to do it.
Paul Riley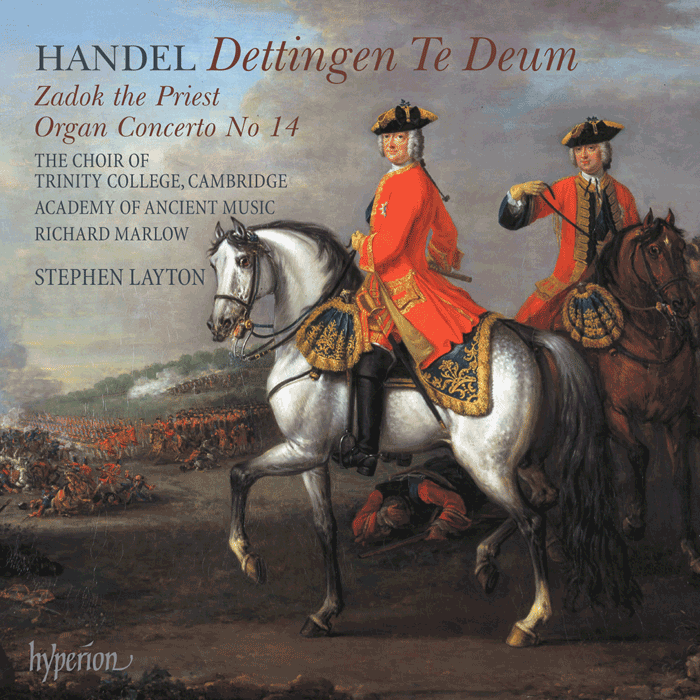 Hyperion Records CDA67678