Handel - Dettingen Te Deum - The Daily Telegraph
> See recording details...
Composed to celebrate George II's victory against the French in 1723 – the last time a British monarch led his troops into battle – the "Dettingen" Te Deum is often dismissed as Handelian tub-thumping. Yet, in a performance as precise and exuberant as this (wonderfully expressive diction from the Trinity Choir), its trumpet-and-drum-fuelled extroversion comes across as elementally exciting rather than merely brash.
Handel is careful, though, to leaven bellicose ceremonial with moments of quiet entreaty, as in the poignant bass solo "Vouchsafe, O Lord", sensitively sung here by Neal Davies.
Zadok the Priest is duly overwhelming, without ponderousness, while Richard Marlow's nimble performance of the organ concerto makes a delightful bonus.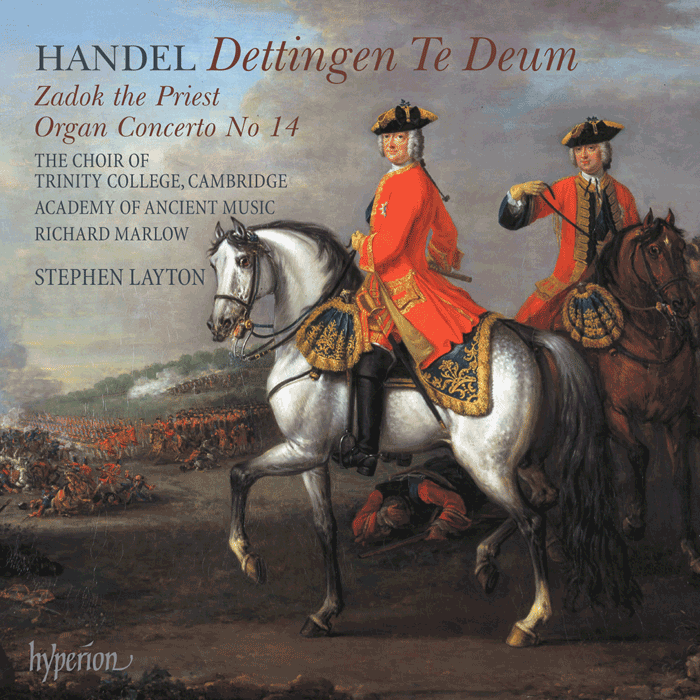 Hyperion Records CDA67678