Handel - Dettingen Te Deum - The Observer
> See recording details...
Poor old Handel. Inspired by George II's victory against the French at Dettingen in 1743, he composed a magnificent Te Deum, only to see the battle relegated to a skirmish and his monarch not return home for months. Trinity College Choir go a long way to restoring the piece here, giving it the performance it failed to get first time, when, instead of St Paul's Handel squeezed his musicians into the chapel at St James's Palace. Great singing with sprightly playing from the Academy.
Stephen Pritchard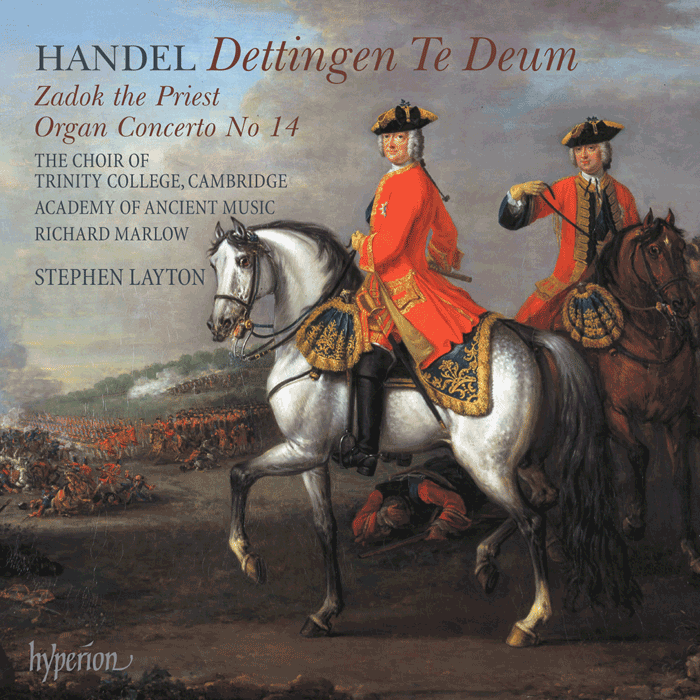 Hyperion Records CDA67678