Handel - Dettingen Te Deum - The Times
> See recording details...
Prepare the sand buckets: the opening of Handel's Dettingen Te Deum is incendiary. Trinity College Choir, the Academy of Ancient Music and the conductor, Layton, deal brilliantly with the reflective moments in a setting written to celebrate George II's victory over the French in 1743. Richard Marlow's dainty registrations make flimsy work of the Organ Concerto No. 14 but we finish proudly with Zadok the Priest.
Geoff Brown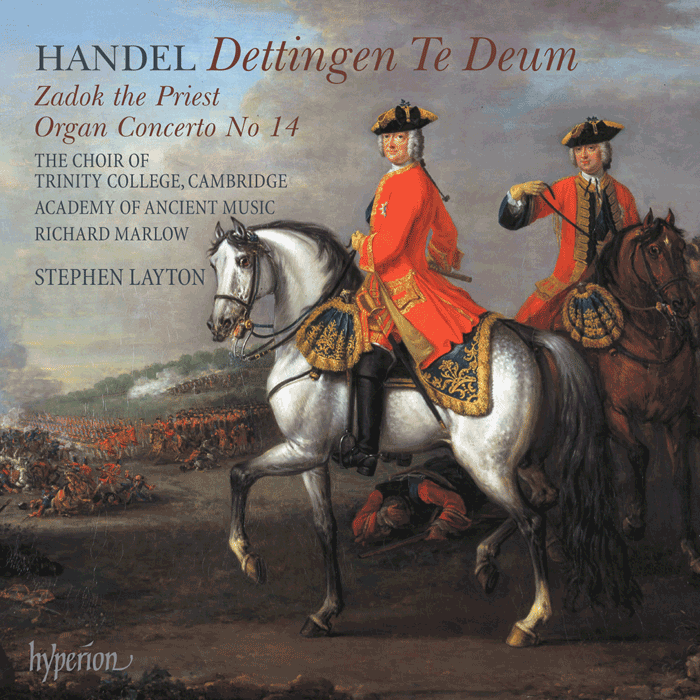 Hyperion Records CDA67678